The Chromatics
Full Spectrum A Cappella
About Us
The Chromatics are a high-energy vocal band on a mission to delight audiences with a full spectrum of songs about science, technology, life, and their intersections. They have taken their astronomically-correct a cappella songs, a project called AstroCappella, from coast to coast, and their CD has flown in space (for realz!). Back down on earth they have captivated young and old alike at the Kennedy Center's Millennium Stage, the National Air & Space Museum, the Mid-Atlantic Harmony Sweepstakes, and numerous science fiction conventions, First Nights, festivals, concert series, and private parties. Their CDs have been nominated for multiple awards. Celebrating 25 years together they are a mainstay of the local music scene and still bring a youthful exuberance to their fun-filled, colorful, and scientifically accurate performances.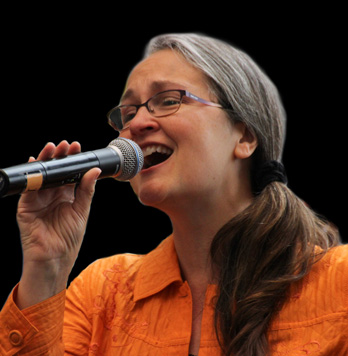 Padi Boyd
As music director, Padi writes many of our more socially-aware, astronomically-correct and tunefully-original songs, and writes them frighteningly fast. Padi's motto: "When all else fails, sing the right notes." There's not much Padi can't tell you about Chardonnay, the X-Files, or planets around other stars, and she has our vote for the best hair in professional astrophysics.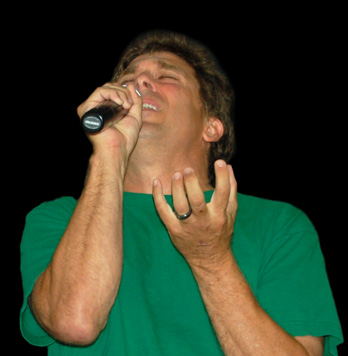 John Meyer
Our bass-baritone and vocal percussionist, John composes unique ditties that make you think, laugh, and go "huh?" Some have even been performed at the Maryland Renaissance Festival by men in tights. Others are sung with gusto by the Chromatics, including Cowboy Chant, Science of Love, and Before You Sing with more always on the way. John's style can be best characterized as Frank Zappa meets the Swingles Singers.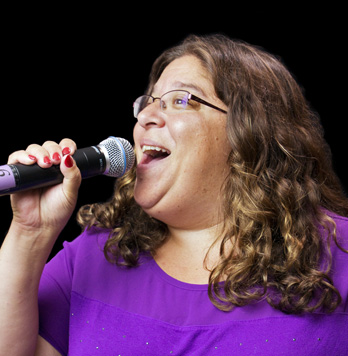 Michelle Orhan
Our newest member, Michelle is a singer and a teacher. Her background in vocal performance means she teaches us a thing or two at every rehearsal. And her ability to deal with middle-schoolers means she has no trouble with the Chromies. As the youngest member of the group, she's already brought arrangements of the latest tunes and some awesome Christmas songs into our repertoire.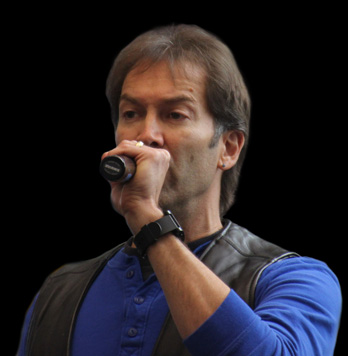 Scott Rohrbach
A tenor-baritone, Scott was the first new Chromatic in 11 years, bringing another scientific mind to the group. He has a high energy groove, and a high frequency voice, but enjoys the occasional ballad when things get a little too excited. He's been writing original astronomy songs and parodies galore and is amazingly proficient at transcribing music into software, helping us all learn more quickly!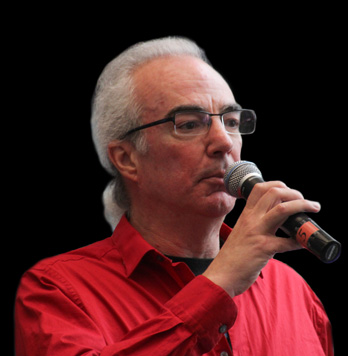 Alan Smale
Singing bass, Alan has the unenviable task of having to start most of our songs. Is this the bah-dah or the dum-dum-ditty-dum song? He knows. As a professional astrophysicist, he and Padi put together the proposal that started the AstroCappella project, and he eventually wrote several of our most popular astronomy tunes. He's really a triple threat: singer, scientist, and author - check out his books on Amazon!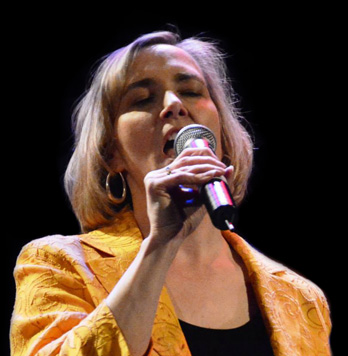 Karen Smale
Karen is a middle child. Perhaps that explains why she is kind of obsessive about those middle parts - singing tenor, alto and mezzo whenever such a line presents itself. Another techie, she designs most of our CD art and our web pages. Right brain, left brain. She writes songs about the Sun and planets, as well as the occasional cautionary tale of gridlock.
---